NMCSAP works to ensure that state legislation supports survivors of sexual violence, provides adequate funding for sexual assault service providers, holds offenders accountable, and strives to end sexual violence in our communities.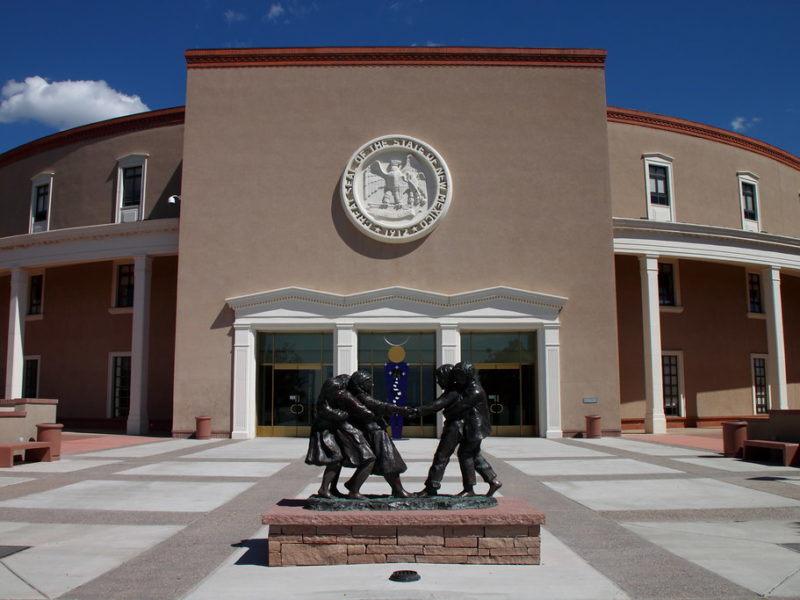 photo credit: "New Mexico State Capitol" by Mr.TinDC is licensed under CC BY-ND 2.0
Our Priorities – 2022 Legislation
HB2 General Appropriation Act of 2022: Sexual assault services received $2.25 million in recurring funding and $1 million in nonrecurring funding
HB22 Limited English Access to State Programs:
Requires all State departments provide meaningful access to individuals with limited English proficiency,
Sponsored by Rep. Roybal Caballero, Rep. Sedillo Lopez, Rep. Bounkeua, and Rep. Stewart
HB46 Family Representation and Advocacy Act:
Creates the Office of Family Representation and Advocacy to represent parents and children in child abuse cases
Sponsored by Rep. Chasey and Rep. Lopez
HB135 Indian Family Protection Act:
Institutionalizes protections for Native American children and families and prevents arbitrary removal of Indigenous children from their homes and Tribes
Sponsored by Rep. Louis, Sen. Ivey-Soto, and Rep. Cadena
SB12 AG Office for Missing Indigenous Persons:
Establishes MMIW casework specialists, closes loopholes, and provides grant funding for reporting partnership
Sponsored by Sen. Pinto, Sen. Lopez, and Rep. Herndon
SB13 Missing in NM Event:
Creates an annual event to support New Mexicans with missing relatives
Sponsored by Sen. Pinto, Sen. Lopez, and Rep. Romero
SB38 Early Childhood Education Department:
Clarifies the Early Childhood Education and Care Department's responsibilities for children with developmental delays and authorizes them to do criminal history investigations for facilities and licensure
Sponsored by Sen. Gonzales and Sen. Correa Hemphill
Articles of Interest
With limited funding, New Mexico sexual assault programming looks ahead by Susan Dunlap
For information on all the bills introduced this session, explore the New Mexico Legislature Bill Finder.
For any questions about NMCSAP's policy positions on current legislation, contact us by email via our Contact Us page: https://nmcsap.org/contact-us
Disclaimer: NMCSAP provides general information that is intended, but not guaranteed, to be correct and up-to-date. The information is not presented as a source of legal advice. You should not rely, for legal advice, on statements or representations made by NMCSAP. If you need legal advice upon which you intend to rely in the course of your legal affairs, consult a competent, independent attorney. NMCSAP does not assume any responsibility for actions or non-actions taken by people who have used this information, and no one shall be entitled to a claim for detrimental reliance on any information provided or expressed. NMCSAP does not endorse, guarantee or warranty the accuracy, reliability or thoroughness of any referenced information, product or service.